Importance Of Regularly Maintaining Wheelchair Vans
All types of vehicles need to be properly maintained on a regular basis, more so with wheelchair vans. A regularly maintained vehicle will surely operate smoothly throughout time. People with disabilities are transported in wheelchair vans, making it more important to regularly maintain accessible vans. The existence of extra contraptions to enable the vehicle to be accessible by wheelchairs necessitates regularly scheduled vehicle maintenance. The ramps or lifts on wheelchair vans should be frequently checked for functionality. These ramps or lifts should be kept well lubricated and free from dirt or foreign matter to prevent any malfunctions.
The ever-changing weather conditions also pose issues for any vehicle. Regular maintenance is a requirement for safe operation even during bad weather. Rough weather conditions subject the additional mechanisms to extra stress and may result to a malfunction. People with disabilities rely on these contraptions to access any commercial wheelchair van. As such, it is an imperative that a malfunction issue with these contraptions is avoided.  It would be greatly helpful to use checklists to make sure that all points are checked prior to the onset of harsh weather conditions. Each and every powered component in mobility vans like the ramp and door should be ensured to be free of electrical problems and to be well lubricated. Remote controllers should be tested for functionality as well. Regular vehicle maintenance checks should also be carried out. Just like regular vehicles, handicap vans also need an oil change, fluid checks, brake system and tire pressure checks, and so on.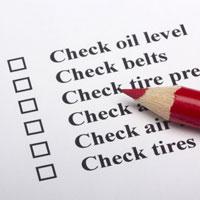 It is highly recommended to avail of professional services for the repair or replacement of the devices used by people with disabilities to access an accessible van or accessible minivan. A ramp or lift that does not function denies people with disabilities access to these vehicles. An accessible van that has a malfunctioning ramp ceases to be one and starts to become a regular vehicle only. The ramp or lift is the component that makes conversion vans different from regular vehicles. Since all types of vehicles need to be regularly maintained to remain in proper operating condition, a regular mechanic may be tasked to perform regular vehicle maintenance procedures but the ramps or lifts need specialized procedures done by skilled mechanics with the specific and appropriate expertise. Taking advantage of their expertise will prevent major issues from arising that may adversely affect the proper operation of any accessible vehicle.